James Maidment
Magician and Mind Reader
Over the past 15 years I have been fortunate enough to entertain thousands of guests at hundreds of events yet, each event is just as important as the last to me.
I will impress and entertain your guests with plenty of laughs along the way. It will be an experience of strong magic and it will feel as if I am one of your guests friends rather than someone who they've just met.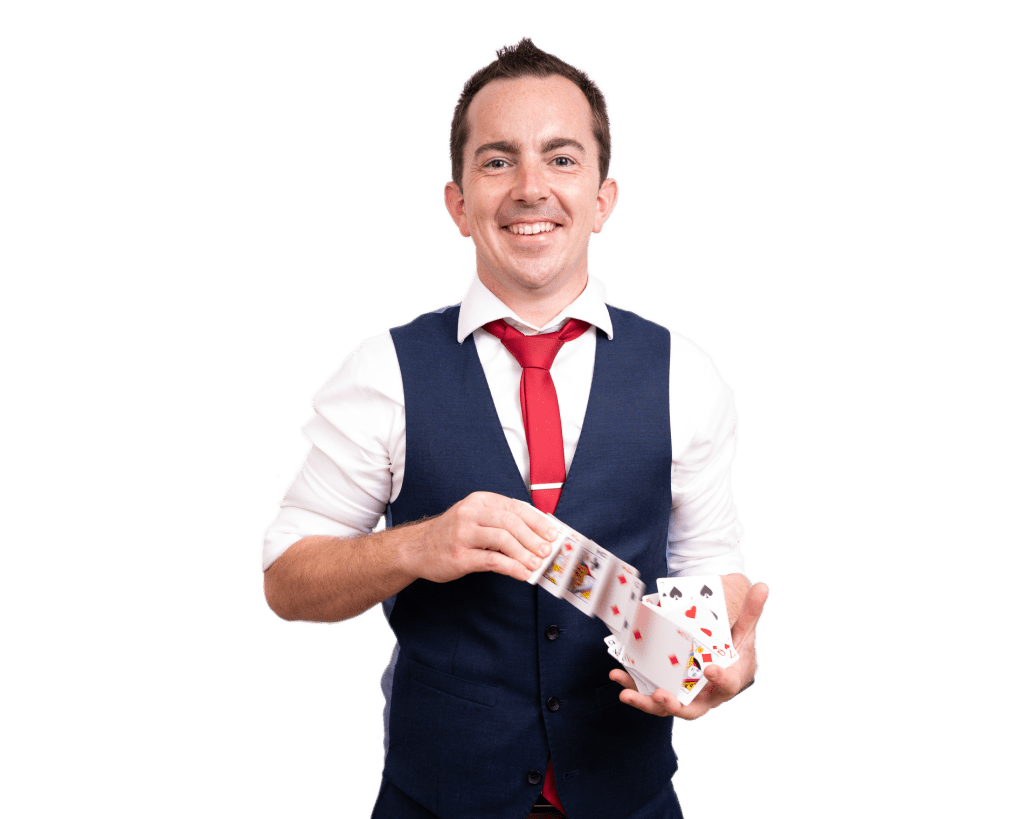 See the magic at a wedding...
Why choose James Maidment?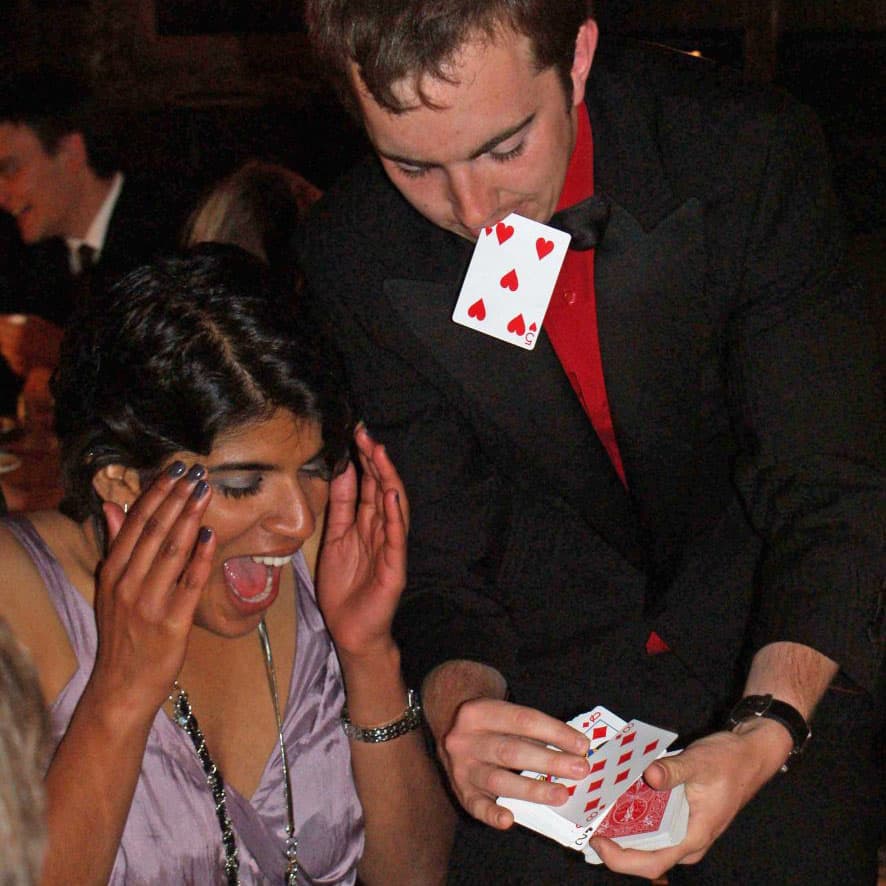 Magic grew from a hobby to a profession for me, I still love great magic. Therefore, I love to provide not just entertaining magic but strong magic that will amaze your guests.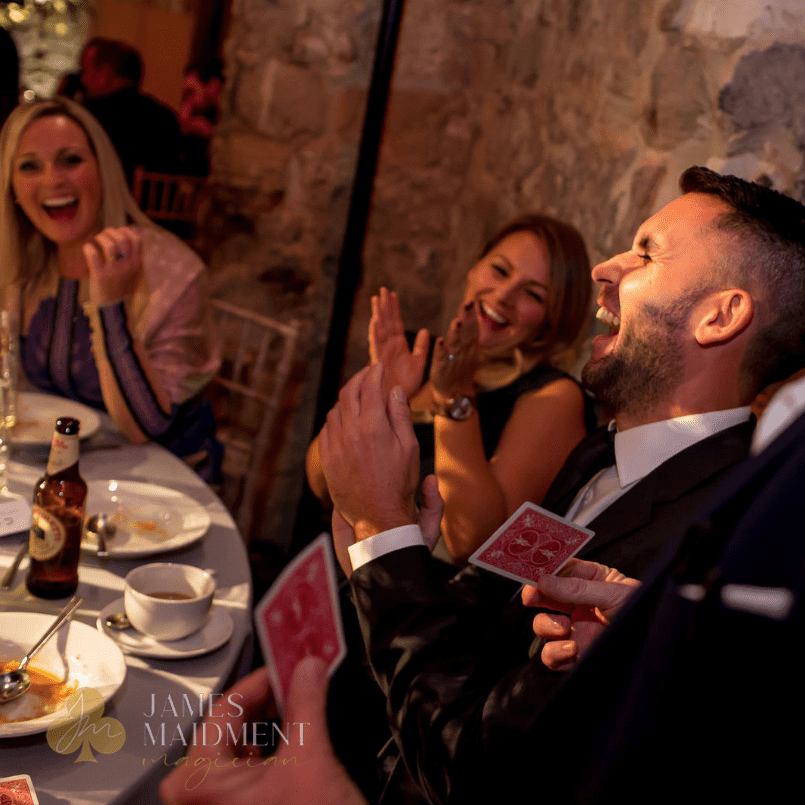 Whilst the aim to impress is part of being magician, no one likes a show off. I present my magic with a sense of humour. Your guests are there to enjoy themselves and I will make sure they do.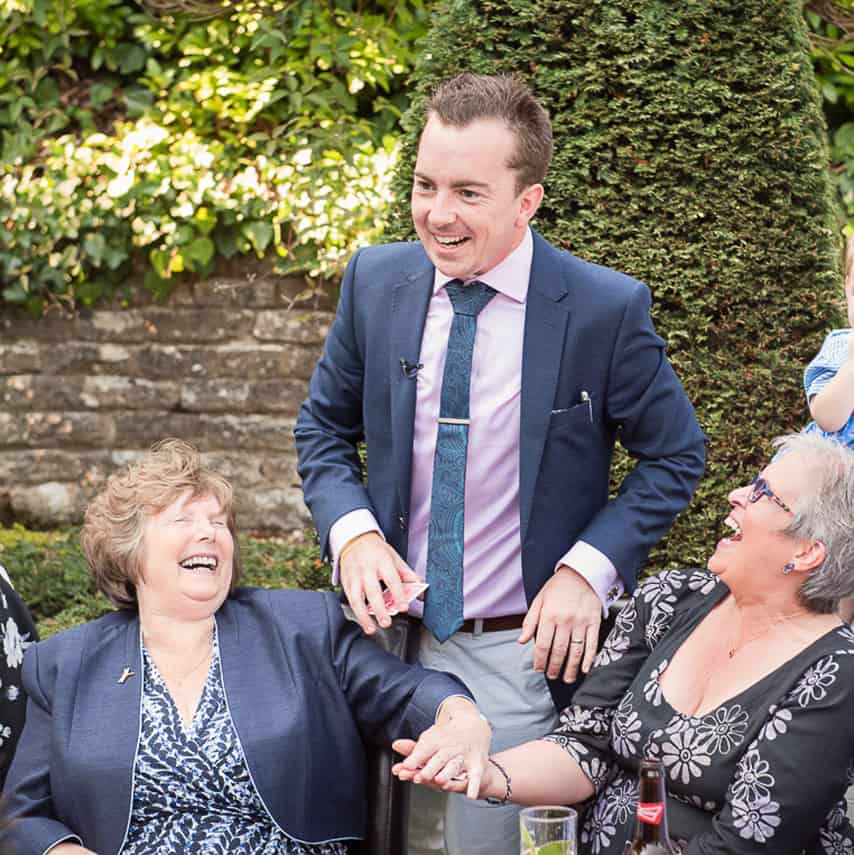 When booking any service, you always want a professional. Someone who will turn up, will deliver and someone you would be happy to recommend. With over 15 years of experience in the entertainment industry I have built up a reliable reputation.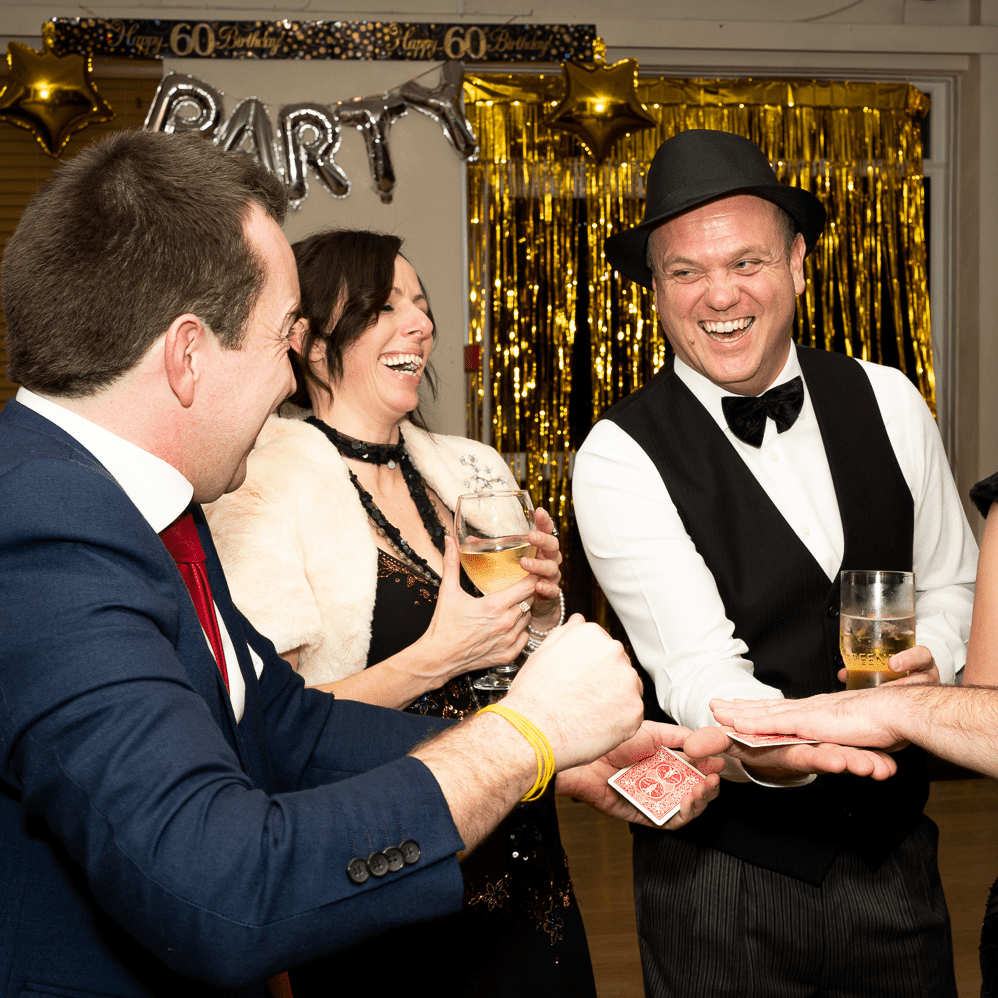 I have many previous clients both for private events and corporate events that are happy to recommend me.
Check out the testimonials below to see what people think.
"Thank you for entertaining everyone at our Christmas party on Saturday at the Thistle Hotel in Poole.
You made sure everyone enjoyed the evening with a great variety of illusions and entertainment.
This is our second booking with you and would highly recommend you."
"Fantastic magician!
Excellent entertainment loved by our guests!
Lots of compliments, thanks so much!"
"I can honestly say James was absolutely fantastic. There were 300 guests and I have people coming up time after time saying how wonderful he was. He was great fun, worked the crowd very well and most of all he was highly professional. I cannot recommend JAMES enough. He was worth every penny. A MASSIVE THANK YOU."
"James is an excellent entertainer and a professional.
The feedback we received from staff was incredibly positive and they loved this magic!"
"Just wanted to say thank you for attending our Prom, brilliant entertainment, the students and teachers loved having you there!"
The quickest way is to fill in the form on the contact page. Alternatively, you can call me on 01202 722149.
Step 2. Confirm the event
Once we have discussed your requirements and checked I am available, you can confirm the event online.
I'll contact you a few days before the event to check every thing is okay. You can then sit back and enjoy the event.